In Flames release exclusive tonic with Ekobryggeriet
Anders Fridén, vocalist of In Flames and driving force behind the tonic explains: "If you want to make a great drink properly, the ingredients are very important. Sure, you can throw something together quickly, but the whole experience becomes so much better and nicer when you work with good stuff. I guess that's the same with everything really, and that's why it felt right to work with Ekobryggeriet when we wanted to produce a tonic of our own. Working with people who care as much about their product as much as we care about our music is incredibly important to us. It's been a very rewarding experience to experiment and create what we think is the ultimate compliment to your favourite drink. Created with devotion and meant to be drunk the same way… cheers!"
Tonic Water – Nordic Ecology at its best
In the nineteenth-century tonic water included carbonic acid, quinine and other flavourings to prevent malaria attack among British colonials. Today more and more appreciate tonic for its mild and bitter taste. Tonic Water can be enjoyed straight as it is or for use in drinks. Ekobryggeriet's organic Tonic Water is prepared in Sweden and is developed for the Nordic market.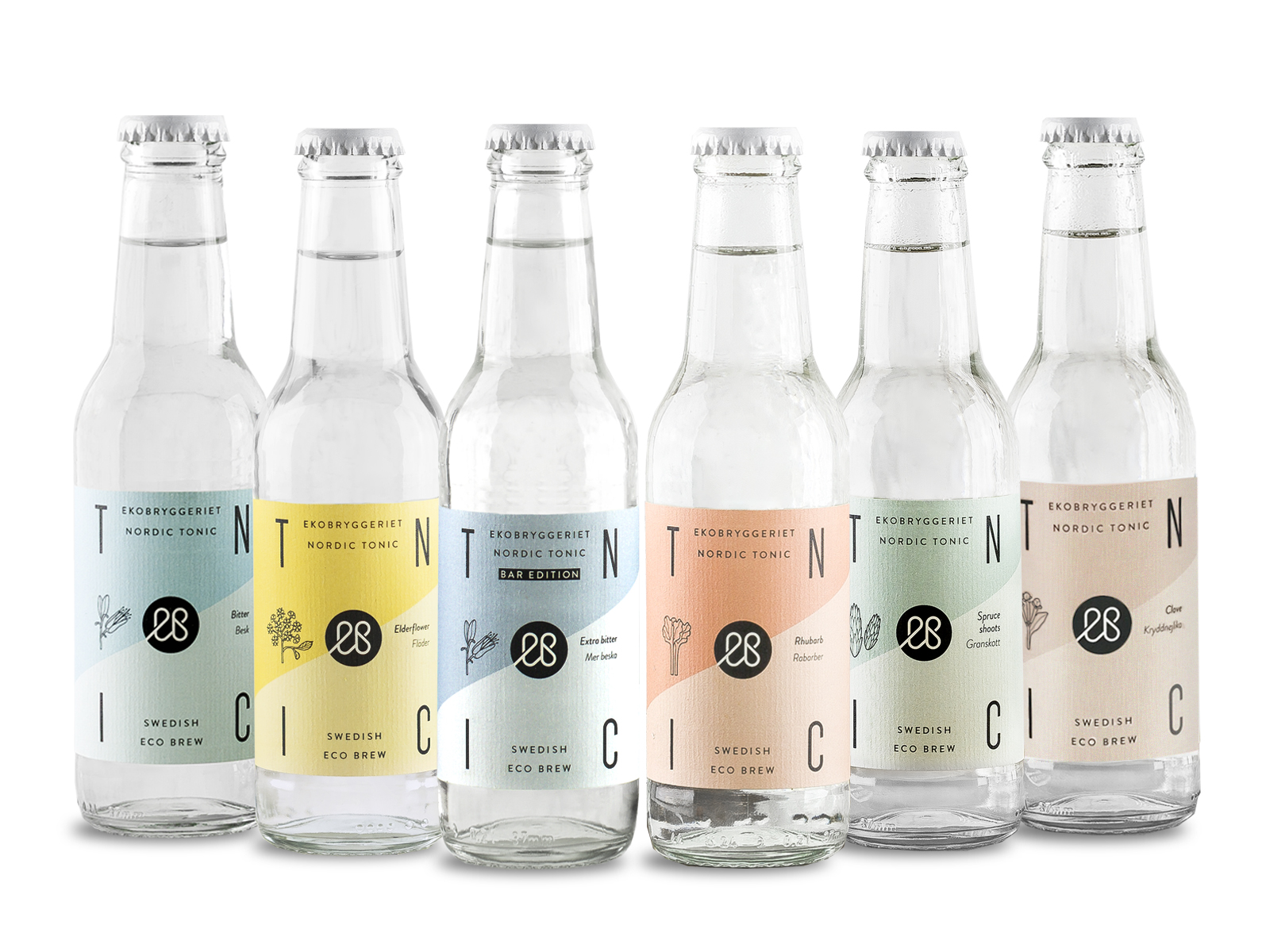 Nordic Tonic Sorbet
One of our latest news is Nordic Tonic Sorbet. Perfect to enjoy just as it is or with gin as a frozen Gin & Tonic. Nordic Tonic Sorbet is available in the flavors Rhubarb, Spruce Tart and Elder.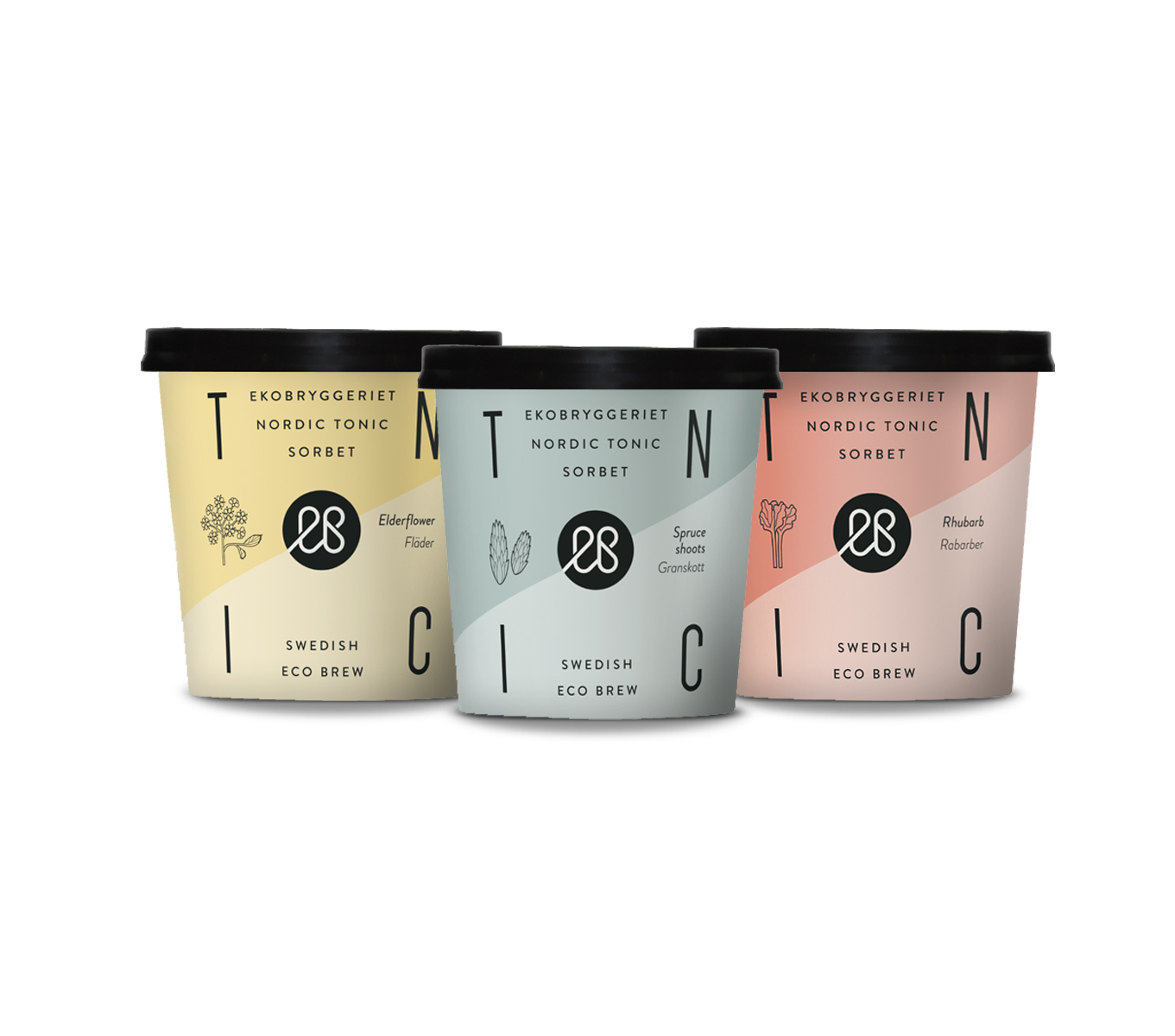 EKOBRYGGERIET + AARKE NORDIC TONIC SYRUP
Together with aarke, Ekobryggeriet has developed a syrup that is perfect for use with carbonated water. The syrup is sold in 25cl bottles and is available in the flavors: rhubarb, bitter and spruce.